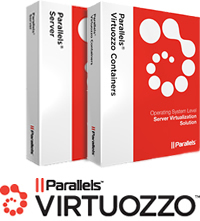 Hello People, We have been working constantly on expanding our scope of services over the past one year or so. We are thrilled by the success we have achieved in the first couple of months for our shared hosting services and it has given us more motivation to keep moving forward. This success has helped us to add more skilled System Administrators to our team and also given us the opportunity to work on new tailor made custom services. We wish to proudly introduce our VPS clustered services today for our medium budget customers. These services are specially for clients who need complete root access and isolation to their clustered website as well have custom software requirements but do not want to spend more on dedicated clusters to start with. We do not have fixed plans available for the VPS clusters like the shared hosting service but some of the features that can be made available on VPS clusters are as below:
Processors: Core2 Quad 2.4Ghz
RAM: from 256M up to 2048M
Bandwidth: from 500G upto 2500G
Disk Space: from 50G upto 1500G
Custom Kernel Support: Yes
Raid Setup: RAID 10 SATA II
The prices per node on the VPS clusters start from $89/node excluding management and would change depending on the specifications needed. A VPS cluster would need a minimum of three nodes for failover and proper site performance. If you need a custom quote and have specific requirements, please feel free to contact us via the contact form and we will be glad to get back to you with the best possible pricing we can offer. If you have questions, we would be glad to assist you via our Live Chat option now available 24x7 on our website.

Warning: Invalid argument supplied for foreach() in /home/rrdnsco/public_html/wp-content/themes/RRDNS/includes/theme-admin.php on line 28